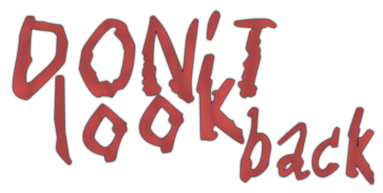 Don't look back
Comments
Log in with itch.io to leave a comment.
I think the game is broken? I see the nails but not the notes.
Sorry to hear that. No, is not broken (I played again a week ago and everything seemed to be fine). There are 13 possible locations for the notes.

If you have problems finding them, use the map that I linked in the game's profile. That might help you. ;)


Hola amigos, although the ghost could have been a lot scarier it was a great little game and would recommend people to check it out.
Don't Look Back is an interesting experience, developed by Enrique Colinet (@Baxayaun) for itch.io.
The premise is simple: don't look back, and collect the notes to progress the narrative forward. Fun, entertaining, and jump-scary. We had a lot of fun playing this one!
Thanks for playing! BTW, the Kabuki mask enemy was fired for the latest version of the game and replaced for something more unique. ;)
I got to get back into the game and play Nightmare mode, and I have to say that I love this game even more now, you did a truly great job of creating something that a lot of people who create games leave out, the actual GAME. Something with a challenge, that gives you a major objective and keeps your mind going and blood pumping. Truly a great experience, and my favorite game of the year thus far. Hope to see it get more attention.
Great game, glad I found it on here, the atmosphere is good, keeping the character searching for something while trying to avoid the monster was intense, I was able to complete Panic mode, I may try Nightmare mode as well, definitely following for future updates. I made a video, audio quality is a little bad though, sorry about that. Keep up the good work!
Hey, thank you for playing! I'm currently very dedicated to updating this game, and I think it reached almost its final version. "The creature" now looks different (I hated that creepypasta face) in version 1.2 and I added some other cool features. You're welcome to try them all! ;)
Awesome! Soon as I get my mic problem fixed I'll jump back in and check them out!
I was wondering if I can play it with a joystick?! I really anna play it it looks really good *-*
It is compatible with the 360 controller only. At least, for now.